Kneipp facility in the Riedergarten
Riedergarten
83022 Rosenheim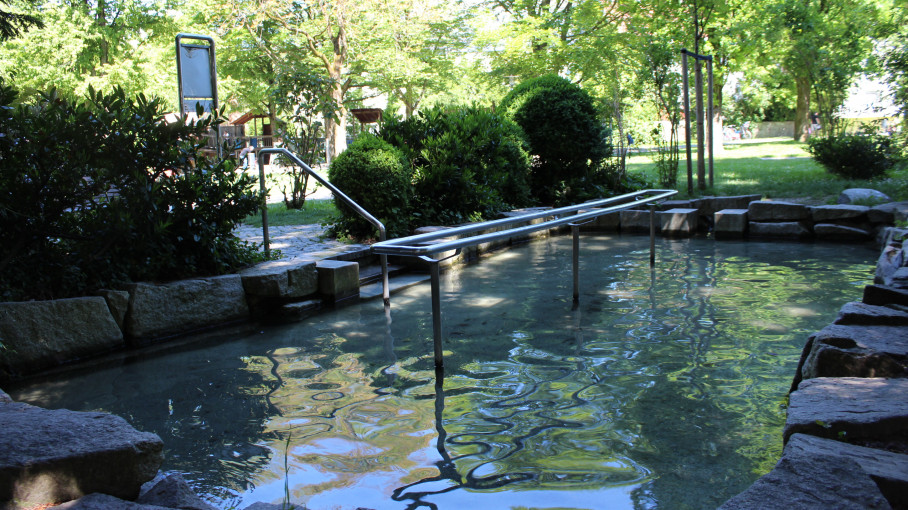 Kneipp facility in the Riedergarten park
The Kneipp facility in the Riedergarten park, right at the heart of Rosenheim, is equipped with an arm plunge pool and a water treading pool embedded in natural stone. There are also two benches in the 'Kneipp alcove' of the Riedergarten park.
Once you have sufficiently revitalised your feet, you can also revive your senses in the medicinal herb garden, while young visitors can let off steam in the playground.
The Riedergarten park originally developed from the medicinal herb garden created by the Rosenheim City Pharmacist Johann Rieder, who is said to have grown herbs there for his pharmacy in as early as 1729. In line with the theme of healing and health, the Kneipp facility has found its perfect place in the Riedergarten.
The Kneipp facility operates from April to October, and the park is freely accessible at all times.
Further information on this topic can also be found on the website of the Kneipp-Verein Rosenheim" association.