Max-Josefs-Platz
83022 Rosenheim
around the clock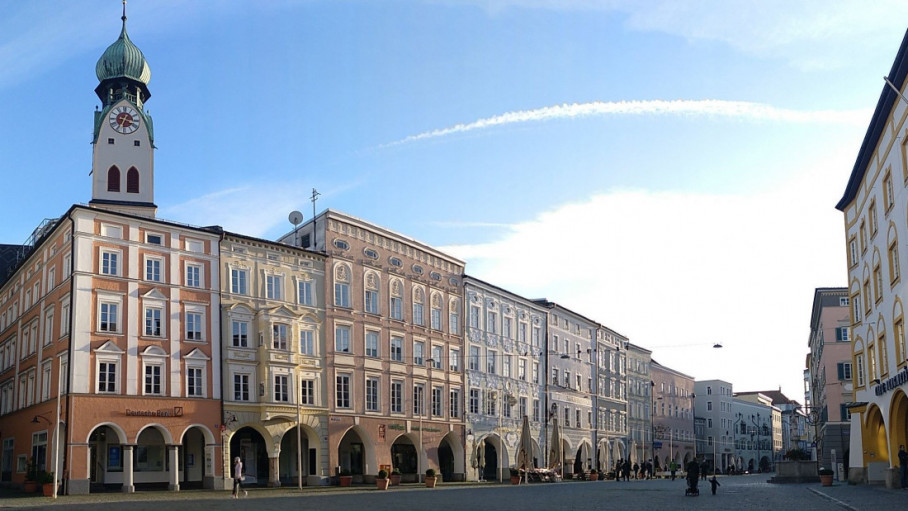 The Max-Josefs-Platz
Formerly home to Rosenheim's central marketplace (Innerer Markt) and granary, the impressive Max-Josefs-Platz square has now established itself as the pride of the city, a hangout popular among both locals and visitors. Since 1984, the historic market square has been a pedestrian zone, a pleasant hangout and a central spot for Rosenheim residents to do a bit of shopping or enjoy a coffee outdoors.
Surrounded by magnificent townhouses in the traditional style of the Inn-Salzach region, this central square is extremely picturesque. Arcades, vaulted ceilings, oriel windows and roofs with inversed slopes hidden behind partly towering front walls are typical of this architectural style.
Nonetheless, the beauty of the Max-Josefs-Platz isn't just its stunning buildings but also what's inside them. Come and see for yourself!